Whirlpool Bathtub

Air Bath

Standard Whirlpool Equipment

70 3/4" length x 48" width x 19" height

8 multi-directional jets

2 air controls

1 safety suction

1 pneumatic air switch

1 HP pump/motor with 3 foot cord

NOTE:  Dimensions are +/- 3/8" and are subject to change without notice. Final installation measurements should be taken directly from your bathtub. All bathtubs are water-tested for leaks and proper operation before leaving the factory. However, since damage may occur during transportation, installer should test for leaks, proper operation, and insure that the air line is connected from the equipment to the on/off switch before closing in the bathtub.

Plumbing and electrical codes require an access to be provided by the installer for servicing the pump/blower.

Pump:  Premounted 1 HP / 115 V / 20 amp, GFCI-protected circuit

Blower: Premounted 1 HP / 115 V / 15 amp, GFCI-protected circuit

1549 Highway 36 N

Rosenberg TX 77471

Phone (281) 342-8775

Toll Free 1-866-808-8827

E-mail: spa2bath@yahoo.com

Hours: Mon-Fri: 8:00am - 4:00pm

Minimum w/pool volume 45 gallons Maximum tub-only volume 61 gallons

Whirlpool weight 121 pounds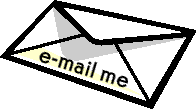 * Does not include headrest.

Against the wall (may require added tile flange.)

Undermounted

Recessed in platform

Specify right or left pump

Specify right or left drain

Soaking tub (No jets)

Whirlpool bath

Air bath (add 1 " to overall height)

Whirlpool & Air Bath Combination ( add 1" to overall height,equipment may extend past tub)