Specialty Whirlpool Systems

DX (Deluxe) Whirlpool System

In Line heater, Ozonator and LED Mood Light.

Bullet Jet System

10 Bullet Jets, In line Heater, and Pump Upgrade.

Elegance Whirlpool System

Adds 10 Elite Pulsating Jets, In-Line Heater and Upgrades the pump to a larger pump.

Hydro Air Massage System

Air Injector System. Includes 28-32 injectors, heated blower, timer, variable speed pulsation control and an automatic purge cycle. Click 
here
 for details.
Bathtub and Whirlpool Bath Options

Designer Colors

Designer Trim

Heat Systems

Pump Upgrades

Acrylic Grab Bars

  6" white, bone or biscuit

11" white, bone or biscuit

  6" clear w/chrome, brass, or brushed nickel accents

11" clear w/chrome, brass, or brushed nickel accents

Other Options

Tile Flange (For important info, click here)

Drain Kits

Geberit (Cable Driven)

1549 Highway 36 N

Rosenberg TX 77471

Phone (281) 342-8775

Toll Free 1-866-808-8827

E-mail: spa2bath@yahoo.com

Hours: Mon-Fri: 8:00am - 4:00pm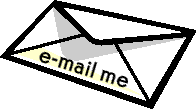 Additional jets available on all models